THROW A PARTY EVERYONE WANTS TO ATTEND!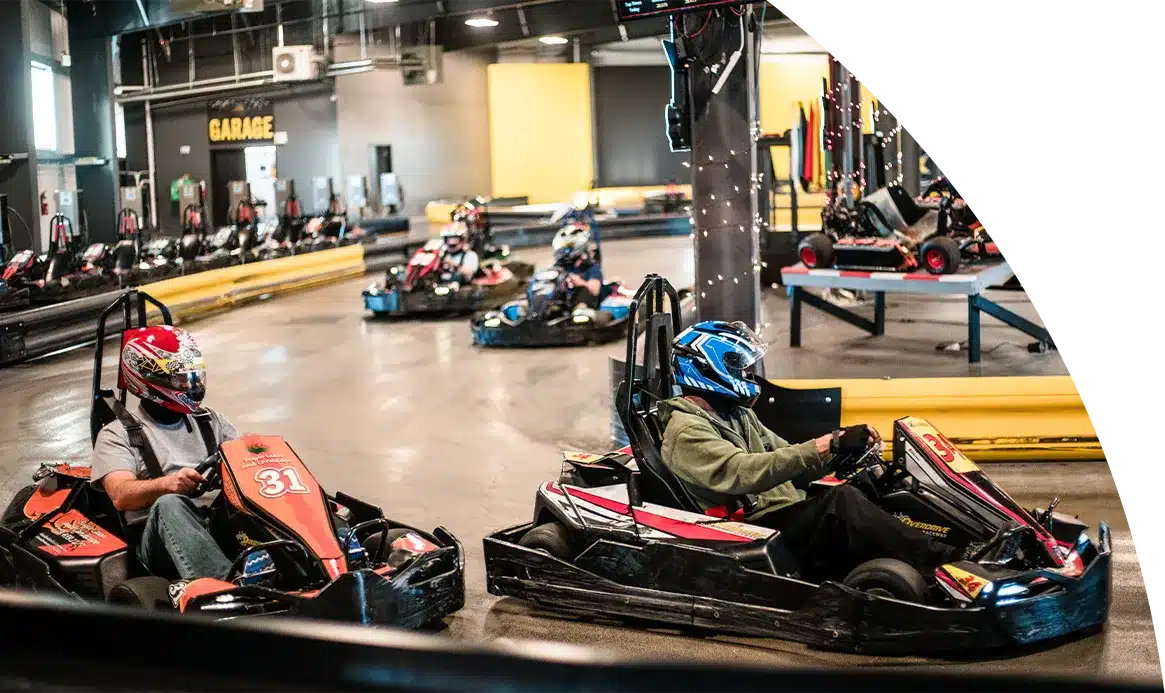 Overdrive is Colorado's premier source
of birthday fun!
Need some excitement, and you've got a special person in your life who's about to celebrate a birthday? Or maybe you just want to get a group together for a night of unforgettable fun. Either way, Overdrive Raceway is the #1 spot for birthday parties in Colorado Springs! Get in touch with our event coordinator and schedule your birthday party or event now!

We offer go-karting birthday parties in Colorado Springs for guests of all ages, as long as they reach our 48" minimum height requirement.


Racers 12 and under

who reach the height requirement will race in our junior karts, reaching speeds of up to 25 mph.



Racers 13 years and older

will race in our adult karts, which can reach speeds of up to 40-45 mph!

Junior karts and adult karts do not race on the track at the same time.



WHAT'S INCLUDED IN PARTY PACKAGES?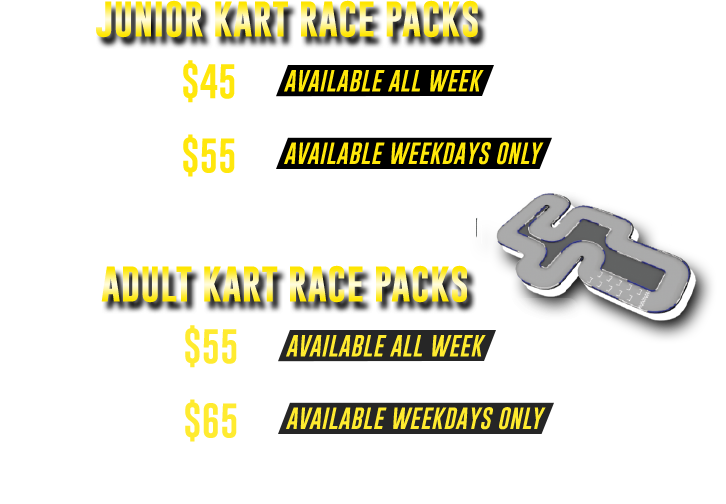 Adults have the option to race either of our two tracks — the Pepsi Agility Track, or the Rockstar Speed Track (racers must be 16 years or older to race Rockstar Speed Track).

The Rockstar Speed Track is home to the latest technology in indoor electric karting; our Turbo Shifter Karts are capable of performing in automatic or four-speed shifter mode, with a built-in turbo boost button to get the edge on your fellow racers.


WHAT'S INCLUDED IN PARTY PACKAGES?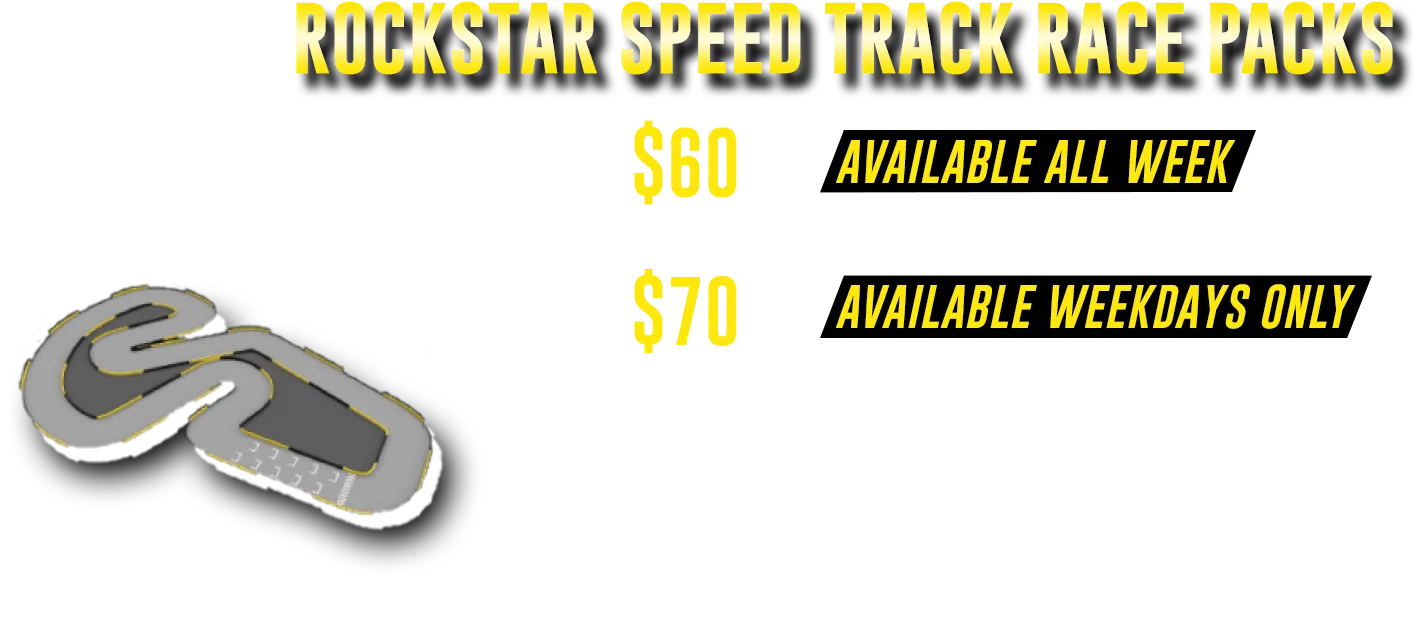 Fill out the form below to request more information, or request a specific date to book your next event. Our event team will get back to you asap to answer any of your questions!
"We had our company (HOPE Physical Therapy) Christmas party here. It was so much fun. We had a private room, two races per person and an awards ceremony. Can't wait to go back with the kids."
"Overdrive Raceway (OR) Birthday Parties ROCK!!! I chose Rockstar Speed Track (3 Race) option for my husband's birthday and could not have been happier! Overdrive did an amazing job (from helping to schedule, emailing helpful event details, answering all questions and being available to make sure everything would be perfect for the party)!!!"
"We had been to Overdrive Raceway previously and had such a great time that we decided to have my son's 8th birthday there. We would definitely recommend it for families, competitive kids, teens, adults, or parties. I never felt worried if the kids would get into an accident. Upstairs you are able to drive manually, go faster and drift! It's also a plus that there's alcohol upstairs too. Great place for all ages."
"Truly fantastic place for family fun! Theres a bar with food upstairs so the adults can relax, and I had a great time racing with my kiddo on the track! Definitely going to have my son's birthday party there next year!"
"We had our end of the year party at overdrive and 14 adults had a blast! The go karts are a lot faster than you would expect. Our host Morgan was awesome. She kept it fun and competitive the whole time. I would definitely recommend trying this place out if you wanna have some great laughs!"
"I have always been a fan of overdrive, but this was the first time I'd booked a corporate event with them, and I couldn't have been more satisfied with their experience. Our party host Adam was on top of everything even with it being a packed Saturday night. The private room was perfect, my team had a blast, the food was delicious, and it was just one of the best executed events we've done."
"Great Bachelors party idea. I am not one to jump to go ride go carts. Usually it is expensive and just not that fun. My mind was completely changed. This place is awesome. I really like that they hand out your results at the end."
"Great place for a work gathering, birthday party, or any night of the week. Top quality facility with high end, FAST, cars. Two different options for all levels of driver!"
"So much fun!!!! Went for a company party and it was a blast"
"My husband wanted to have his military retirement party at overdrive. He had the best time! I am so glad we decided to do it. Our party host was amazing. She was very attentive and made sure we all had fun. I recommend booking the VIP area with your party. It was nice that we could all be together a little away from the crowds and the kids loved the pool table. If your on the fence about booking, do it!"