UNWIND AND JOIN US FOR SOME DELICIOUS FOOD AND BEVERAGES
Venture upstairs to our Sports Bar!
Venture upstairs to our Sports Bar! After a hard day of work or a long day on the track, come dupstairs to enjoy breathtaking views and hand-crafted spirits at the Overdrive Sports Bar. We've got a special every day of the week, and an excellent selection of Colorado craft beer and Colorado whiskey on hand to help you unwind. Check out our menu, look at our specials, and grab a bite to eat to refuel after an adrenaline-pumping day of racing.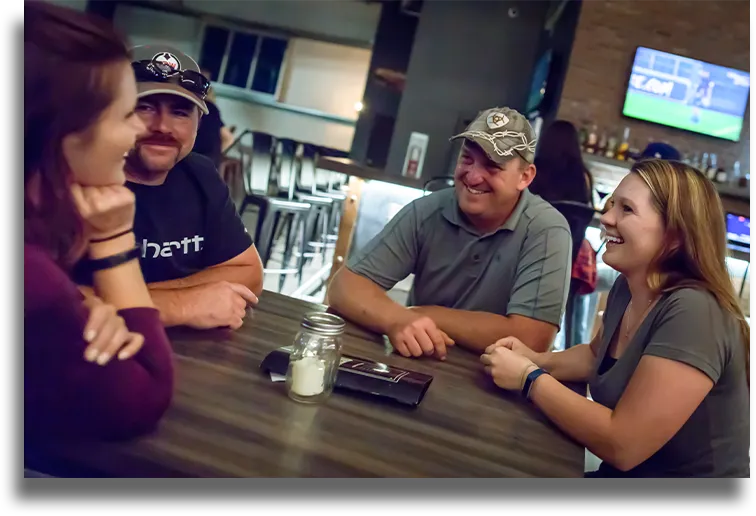 Monday CLOSED (Racetrack Still Open)
Tuesday CLOSED
Wednesday 3 p.m. – 9 p.m.
Thursday 3 p.m. – 9 p.m.
Friday 11 a.m. – 10 p.m.
Saturday 11 a.m. – 10 p.m.
Sunday 11 a.m. – 9 p.m.


Overdrive Sports Bar has a brand new VIP area available for rent trackside along the barriers of the Rockstar Speed Track! Enjoy exclusive use of couches, a large TV and pool table! Rent for $25 from our bartenders during Sports Bar Hours — a great add-on for any corporate event or team outing!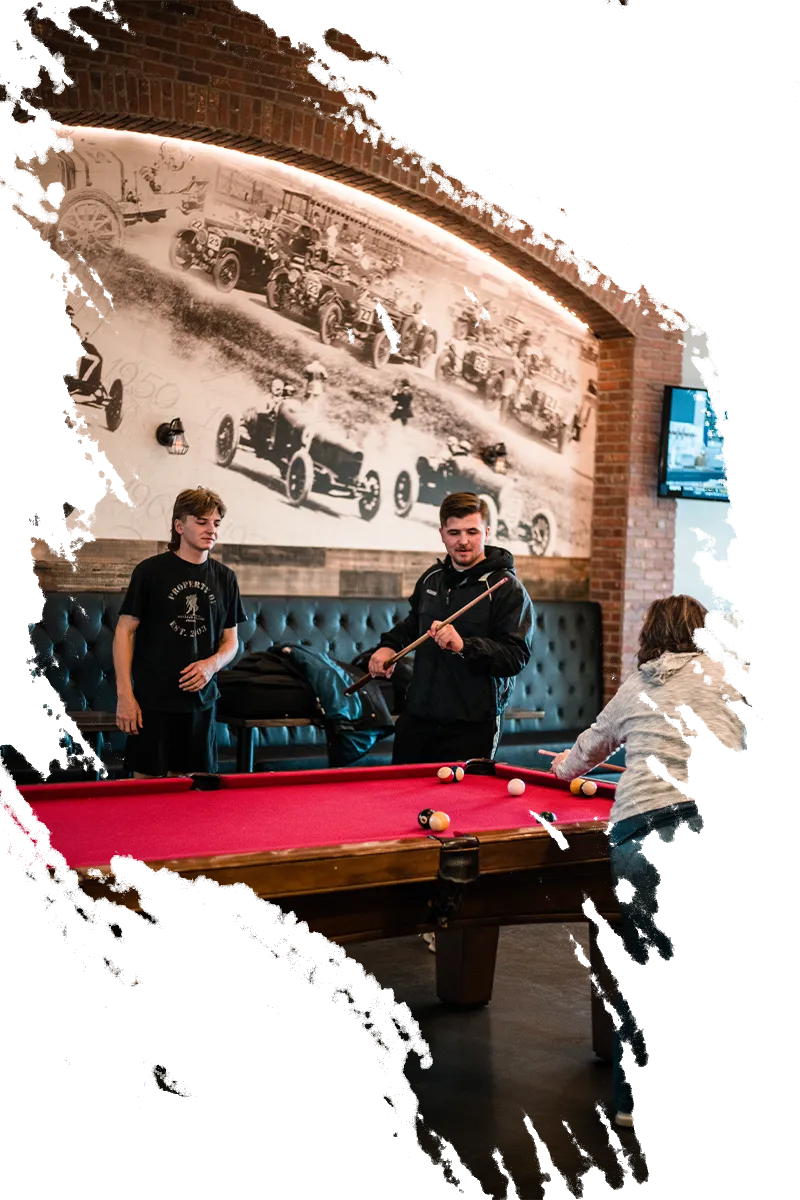 Located on the 2nd floor of Overdrive Raceway
"We had our company (HOPE Physical Therapy) Christmas party here. It was so much fun. We had a private room, two races per person and an awards ceremony. Can't wait to go back with the kids."
"Overdrive Raceway (OR) Birthday Parties ROCK!!! I chose Rockstar Speed Track (3 Race) option for my husband's birthday and could not have been happier! Overdrive did an amazing job (from helping to schedule, emailing helpful event details, answering all questions and being available to make sure everything would be perfect for the party)!!!"
"We had been to Overdrive Raceway previously and had such a great time that we decided to have my son's 8th birthday there. We would definitely recommend it for families, competitive kids, teens, adults, or parties. I never felt worried if the kids would get into an accident. Upstairs you are able to drive manually, go faster and drift! It's also a plus that there's alcohol upstairs too. Great place for all ages."
"Truly fantastic place for family fun! Theres a bar with food upstairs so the adults can relax, and I had a great time racing with my kiddo on the track! Definitely going to have my son's birthday party there next year!"
"We had our end of the year party at overdrive and 14 adults had a blast! The go karts are a lot faster than you would expect. Our host Morgan was awesome. She kept it fun and competitive the whole time. I would definitely recommend trying this place out if you wanna have some great laughs!"
"I have always been a fan of overdrive, but this was the first time I'd booked a corporate event with them, and I couldn't have been more satisfied with their experience. Our party host Adam was on top of everything even with it being a packed Saturday night. The private room was perfect, my team had a blast, the food was delicious, and it was just one of the best executed events we've done."
"Great Bachelors party idea. I am not one to jump to go ride go carts. Usually it is expensive and just not that fun. My mind was completely changed. This place is awesome. I really like that they hand out your results at the end."
"Great place for a work gathering, birthday party, or any night of the week. Top quality facility with high end, FAST, cars. Two different options for all levels of driver!"
"So much fun!!!! Went for a company party and it was a blast"
"My husband wanted to have his military retirement party at overdrive. He had the best time! I am so glad we decided to do it. Our party host was amazing. She was very attentive and made sure we all had fun. I recommend booking the VIP area with your party. It was nice that we could all be together a little away from the crowds and the kids loved the pool table. If your on the fence about booking, do it!"